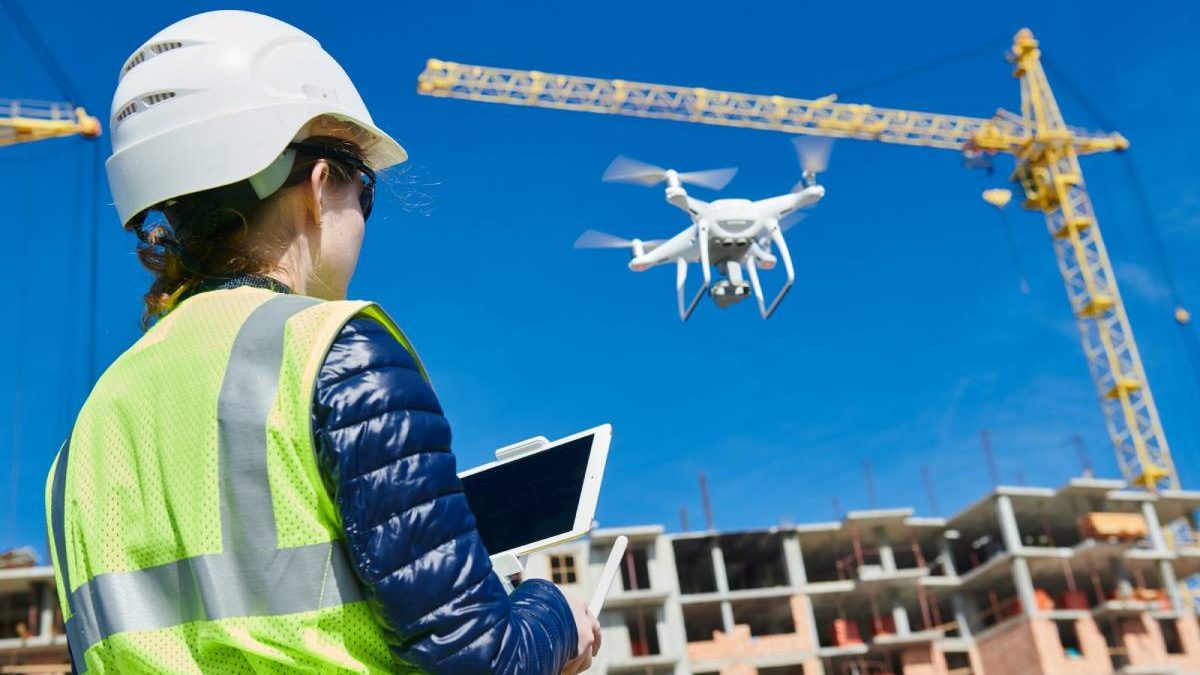 Few would deny that drones are cool. They have a wide range of uses, ranging from leisure to industry and everything in between. Whether it's using aerial photos of your home as a selling point, monitoring endangered wildlife, gaining access to complex and dangerous areas for search and rescue, drones are becoming ubiquitous and extremely useful.
The utility of drones extends to the construction industry, and their use has exploded in recent years, by 239% in 2018 and with similar trends since then. Aerial images obtained from drones offer great perspective, and their data-gathering skills have made them an indispensable tool in the construction and promotion of new buildings.
Mapping And Surveying
Large construction projects rely on important topographic maps, which drones can perform very efficiently and quickly. Vast acres of land can be surveyed in just 20-30 minutes, saving up to twenty times the cost of conventional topographic mapping.
You can spot costly design flaws that are inconsistent with the surveyed terrain. Traditional topographic maps are expensive and time-consuming to create, so they rarely update after the project starts. With just one hour per week, drones can display real-time progress information for managers and contractors on site.
Due to their aerial perspective and the distance they can travel, drones can reduce their time viewing and assessing a site's topography. It enables project managers to better manage the project by reducing costs and errors with accurate and timely information. Sticking to construction budgets can often be a significant challenge on construction projects, and drones can help by assessing feasibility and assisting with planning.
Notably, the high-resolution images captured by drones can be used by sophisticated software to digitally assemble maps and create 3D models for analysis. Which gives valuable insight into potential challenges in the pre-construction phase and saves time and money later on the line.
Also Read:
Device Location
Large construction sites have a large amount of equipment on-site. And keeping track of everything found can be a daunting task for any site manager. However, with a quick overview of a drone. You can quickly assess where the device is and where it belongs next. Drones can also help reduce overspending, expansion fees, or rental fees by identifying on-site devices that are no longer needed and need to return to remove from the site.
In the event of device failures or malfunctions, as is often the case on construction sites, drones can help transmit images of problems to the affected personnel remotely.
It to expecting that drones can work in conjunction with autonomous vehicles. As technology continues to evolve and evolve and the use of drones on construction sites increases.
Update Reports And Follow-Up
Customers often want to keep informeingto progress, and drones are a great way to do that. With high-resolution images. Clients can see the progress of each phase of the project from different angles. Which is especially useful for clients far away or even overseas. It gives clients and investors security and helps keep the project on track.
Drones also help create a trail of documentation and data that can use later if needed to resolve legal issues.
Safety
Millions of pounds of construction equipment are stolen from construction sites each year, only  25% recover. The loss of expensive equipment can result in significant setbacks and slow down work when attempting a replacement. Drones can help monitor site security and ensure that only authorized personnel use or take the equipment with them.
With traditional site video surveillance, the cameras are static and can only cover a small percentage of the site. However, drones can fly and cover a lot more ground, perhaps even as a more significant deterrent.
On-Site Security
Safety on construction sites is always the top priority on well-organized construction sites. There are strict health and safety laws and codes that to follow. Accidents can cause injury or loss of life. Lower morale, hinder progress and become costly due to legal and health costs. About 39% of fatalities to cause by falls.
Drones can equip with cameras, GPS, thermal and infrared sensors, and they can capture vital images and data needed for construction projects. This information informs site managers, workers, investors, and customers to make tasks more efficient and secure.
Related posts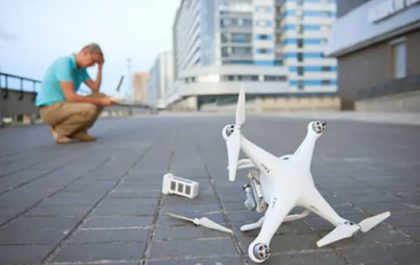 Some Useful Tips For Preventing Drone Crashes – 2023
Drone crashes can be devastating, primarily if you've invested your time and money in your drone. However, there are ways…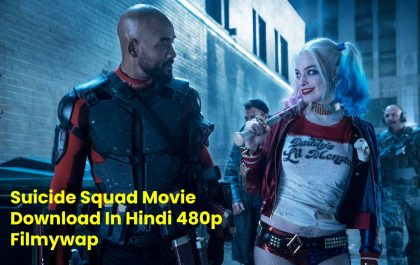 Suicide Squad Movie Download In Hindi 480p Filmywap – 2023
Introduction Suicide Squad is a 2016 American superhero movie based on the DC Comics supervillain team of the same name….