Custom Aviation Software Solutions: We live in a world where digital transformation changes all aspects of our lives, including business models, production, and sales methods. But most importantly, how companies compete with one another. The digital transformation offers significant potential to stimulate competition and benefit consumers. Aviation is one of the most advanced industry in this regard, and one way to transform it is to incorporate custom software solutions.
When I worked for Dreamix, a custom software development company, I knew that custom software solutions are one of the most valuable assets any airline can rely on. There are hundreds of off-the-shelf solutions that may seem handy at first. However, it is not software that works like your business. If you buy the software product out-of-the-box, you can only customize it to a certain extent and nothing more. It can do most of the things you need to do, but it often misses some essential things. Perhaps the most significant benefit of creating a custom software solution is that it can fit perfectly – nothing more, nothing less.
1. Improved Data Accuracy
single of the most significant advantages of custom software in aviation is the accuracy of the data. People often make unintentional mistakes that can cost a fortune. Sometimes we are busy and tired or overwhelmed with our daily tasks. The more automated the process, the better the results and, of course, the more accurate the data. While such a function is only as good as the data you enter, it can verify that the values ​​or options you enter make sense for that particular need.
Manually entering all kinds of data into a spreadsheet or printed form can significantly impact accuracy. In the aerospace industry, a tiny mistake can have significant consequences. Especially in cases where employees are manually tracking critical data, illegible handwritten forms and misinterpreting scribbled comments can lead to hundreds of errors and misunderstandings that we all want to avoid.
2. Aviation AI
Artificial intelligence (AI) is evolving everywhere, so companies see significant changes in their field, such as Virtual assistants with AI. As part of a custom software solution, virtual AI assistants are widely use airlines to improve customer service. More specifically, AI-powered virtual assistants help airlines improve their own pilots' productivity by reducing repetitive tasks like reading wind forecasts, switching channels, and providing data on inquiries.
The AI can do most of the tasks so that the pilots can focus on their primary duties. It is too important to mention that virtual assistants help passengers book and better plan their trips. It can easily automate the tasks related to travel. AI is already being used in airports and by airlines worldwide for some things.
3. Aircraft Surveillance
Another significant benefit of custom aviation software is aircraft monitoring, as companies modify the back-end code to monitor the overall health of their aircraft and engine health monitoring (EHM). This so-called "health check" of aircraft enables faster and more accurate data analysis and leads to preventative measures that improve airline processes. Such a predictive maintenance solution requires even before a part is broken or damaged, enabling rapid repair and minimized on-site time, saving money and other resources. It can be a powerful tool for huge savings and smooth daily operations combined with AI.
AI surveillance aircraft with natural language processes can analyze thousands of maintenance data to predict different types of failures and even provide personalized recommendations. This saves airlines a lot of money; it also saves real-time data for project repairs and increases the safety of passengers during their travels. Any problem with the aircraft can be identified and resolved before the flight aircraft reaches the runway, which is of the utmost importance. And finally, don't stay on the runway for long when you need to refuel or repair any part of the aircraft. This is good news for everyone, as companies reduce the number of delays experienced by passengers due to malfunction.
Also Read: How To Beginning A Blog From Scratch With WordPress
4. Inventory Management In Aviation
Every aerospace manufacturer and supplier knows the enormous size and complexity of the industry. Understanding your business environment is one thing, but knowing how to streamline and improve your inventory management, strengthen a supply chain, and prepare for unpredictable risks can take a lot of time and effort. Using custom aviation software as a digital inventory management system for aviation can:
Control and unlimited quantity of all types of materials and products
Track and track your inventory in real-time
Search inventory anytime
Set low inventory notifications and reorganization suggestions to stay with the workflow
Automate orders
Assign one or more alternative product IDs, including supplier part numbers, industry codes, manufacturer codes, etc.
One of the best alternatives for many airlines and suppliers is to use a single system to control one or more physical and virtual storage locations.
This is because a single system can be a significant or targeted control, while the other functions of the aviation software are to reduce human error.
VR Training
More and more airlines are using virtual reality to train their cabin crew, ground crew, terminal crew, etc. It's a pretty innovative training method proving to be very effective. An industry giant like Lufthansa, for example. Uses e-learning and virtual reality systems in combination with interactive mobile content to develop innovative training programs. And courses for its cabin crew and to better serve its customers.
In addition, the famous airline Qatar Airways has chosen its innovative virtual reality training initiative for flight attendants. In their quest to leverage new technology for better workflow. American Airlines also uses VR training for cabin crew by combining it with state-of-the-art equipment. There are hundreds of examples of how Virtual Reality helps airlines do their jobs. But the most important thing is that it takes airlines to a whole new level.
Tailor-made software solutions are an essential component that strengthens many companies' business strategies that aim for nothing less than business. By using customer-specific software solutions for the aviation industry.
Also Read: Progressive Web Apps: The Best Version Of Native Apps
Related posts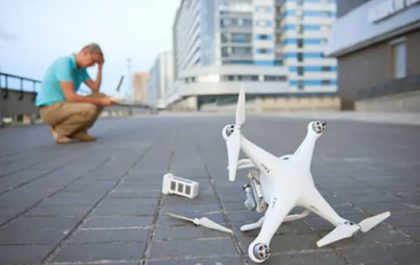 Some Useful Tips For Preventing Drone Crashes – 2023
Drone crashes can be devastating, primarily if you've invested your time and money in your drone. However, there are ways…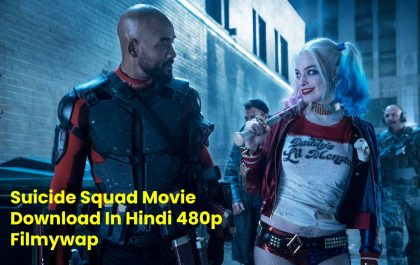 Suicide Squad Movie Download In Hindi 480p Filmywap – 2023
Introduction Suicide Squad is a 2016 American superhero movie based on the DC Comics supervillain team of the same name….