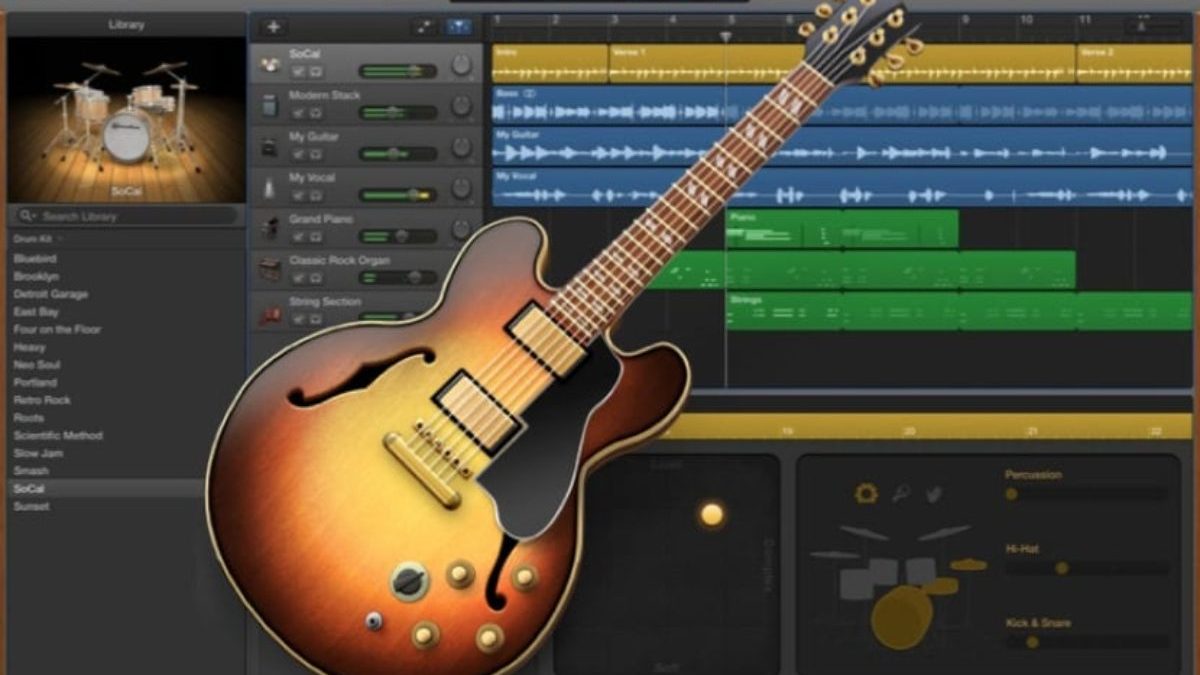 GarageBand is a free app from Apple to turn your iPad or iPhone into a portable music studio. Once the app is installed on your device, you can play instruments, record your compositions, and share your music anywhere. GarageBand not only gives you the freedom to compose but also has an extensive library of sounds, samples, and loops to help you get professional results in your music from the first moment.
How Do I Get Started With Garageband?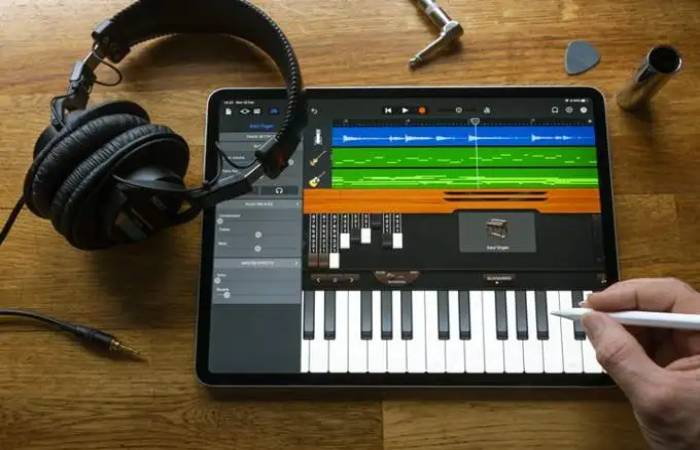 GarageBand, Apple's music creation app, works on branded mobile devices, iPods, and iPhones, as well as Mac desktops and MacBook Pro laptops. You can download different versions from the App Store which has a 3.8 rating or from the Mac App Store which has a 3.9 rating.
Record Music With Garageband
The application interface for the recording function is very intuitive. To start recording, add a track by pressing the (+) Button, choose the software instrument, real instrument, library sound, or voice (you need a microphone for voice recording ) you want to add to it Do you want to add a track and hit "record icon." You will see the different sounds, vocals, and instruments that you can then edit and mix as you wish. A maximum of 32 titles is available to you. You can play whatever you want, then listen to it with GarageBand and keep your favorite part as if it were a recording studio.
Features of GarageBand
 Learn To Play Instruments
Another popular feature among GarageBand users is Music Lessons. Although the free version includes basic tasks, you can access piano and guitar lessons via professional videos purchased through the app. One of the attractions of a music lesson with GarageBand is learning a song from its original author, such as "Roxanne" or "Message in a Bottle" by Sting.
Share Your Creations
Once you've recorded and edited your musical composition, you can email it to social networks like Facebook or YouTube (you'll need to install iMovie – an app for creating videos) or SoundCloud, a platform from which with a simple tap of your finger We will tell you in our article how to listen to music on your mobile phone.
You can also use AirDrop to send it to people within range of your Bluetooth and WIFI network. You can also save your GarageBand projects as ringtones or save and manage them later using the Files app.
Magic GarageBand
This Apple application includes a feature called Magic GarageBand designed for users other than musicians or composers. With it, you can become a real group manager.
You can choose from different styles of music like rock, jazz, blues, Latin music, etc. Once selected, you can choose an entire song or a sample of this style. You can click the Audition button, and you will see the different instruments used in the selected theme. And you can change them for a list that the application offers you as an alternative to each device. As soon as the virtual band meets your requirements, you can click on "Create a project," The app will automatically create the corresponding tracks.
Record A Podcast
This audio format has acquired importance in the digital content available on the Internet. To record a podcast with GarageBand, select the option on the home screen and add a microphone track that we will use to record our voice through the microphone connected to the computer via USB.
You can enhance your recording by adding music, sound effects, and other audio elements. Additionally, in cases where it is shared as a video format, you can add artwork, bookmarks, URLs, and chapter titles.
Related posts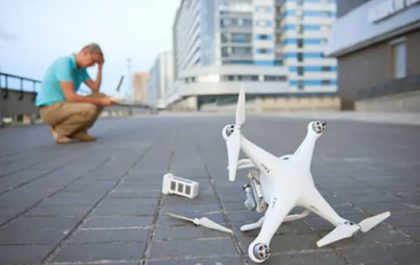 Some Useful Tips For Preventing Drone Crashes – 2023
Drone crashes can be devastating, primarily if you've invested your time and money in your drone. However, there are ways…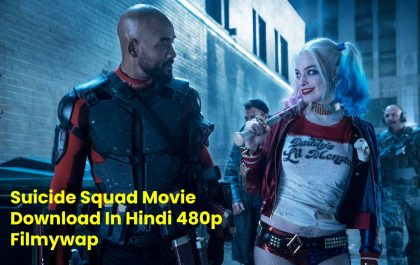 Suicide Squad Movie Download In Hindi 480p Filmywap – 2023
Introduction Suicide Squad is a 2016 American superhero movie based on the DC Comics supervillain team of the same name….