Introduction
Emoji in Slack: Slack is a popular virtual workplace with all the tools needed to let remote teams operate productively. You have everything a professional needs to organize tasks and communicate crucial information to team members. But, on the other hand, Slack allows you to have fun while working.
Emojis may brighten our dismal days, and utilizing them in a business setting is quite acceptable. That's why it's an excellent idea to make your emoji for your workplace. And if you become bored of it, you can erase it immediately. This is how.
How to Get Rid of the Custom Emoji
You may quickly delete a custom emoji from your virtual office in a few simple steps. First, remember that you may only delete an emoji you generated as a regular team member. On the other hand, owners and administrators can remove any emoji they see fit.
Navigate to your Slack workplace in your web browser. Unfortunately, the mobile app does not allow you to remove or create custom emojis, but you may use them.
In the top left corner, click the workspace name.
Scroll down and select Administration from the drop-down option.
Select Customize from the Administration menu (workspace name).
You can do this with the desktop app, but you'll be taken to your browser after you click Customize.
You'll see a list of custom emojis as well as their creators. Choose the one you wish to delete and click the Delete symbol next.
Select Delete Emoji.
If you do not have the necessary permissions to delete an emoji, you will see a padlock icon and the message:
How to Insert a Custom Emoji
If you're not sure how to add an emoji in the first place, follow these steps:
Launch Slack in a web browser.
Navigate to the message box and click the smiling face to open the emoji picker.
In the lower-left corner, click the Add Emoji button.
Select Upload Image and select the required file.
Please keep in mind that the file must be in JPG, PNG, or GIF format. Also, remember that Slack will resize your image, so make sure it's acceptable. Trim, and square photos work best.
Click the Upload Image button.
Give your new emoji a name and click Save.
To view all of the custom emojis your team members have added to the workspace, visit the emoji picker and click the Slack symbol in the upper right corner.
How to Make your Emoji
Custom emojis may be used in a variety of ways. You may include them in your messages, respond to other team members' messages, or make it easier to copy communications from one channel to another.
Improve your Slack Messages
Emojis certainly add a touch of vibrancy to texts. So if you're conversing with a coworker or your organization has a "fun" channel for water cooler banter, why not use an emoji?
The Emoji Selection
If you're using Slack on a desktop computer, go to the bottom of the screen and click on the smiling symbol in the right corner. Then, to locate the required emoji, use the icons at the top of the search area. When you access this menu, the most ones you use are shown first. next, click on the emoji to add it to your message.
You can utilize the emoji from your keyboard if you're using the Slack app on your phone. You may also access the emoji menu by pressing the smiling icon within the message box. Then, again, touch on the chosen emoji to add to your message.
The Emoji System
You may also use the normal emoji codes to send an emoji on Slack. You don't need to open the emoji menu to use them; simply type ":" and begin typing the code, such as:tada: or: taxi, to display the appropriate emoji above the message box. If that's the one you want, click or touch on it to add it to your message.
If you don't know the code for the emoji, you want to add to the message, type ":" followed by the letter you think the code could begin with. If you don't know the code, it's generally easier to find an emoji by category.
Also Read: Real-Life Technologies Predicted by Black Mirror
Reactions should be included
You may use emojis to respond to communications from other team members. It's sometimes the quickest way to answer while still keeping the dialogue nice and concise. For example, typing "OK!" feels unnecessary when you add a reaction – thumbs up or a comparable emoji that conveys the correct message.
If you want to add a reaction from your desktop, go to the message and then click the Add a reaction icon that appears. Then, click on the chosen emoji, and you're done.
Suppose you're adding a reaction from a mobile device; tap and hold the message you'd want to react to. Next, tap Add a response and select the emoji you wish to use.
Make Reach
Emoji responses enable you to copy messages from one channel to another if you link the Reacji Channeler app to Slack. Just keep in mind that the channels must be open to the public.
It is advised that a custom emoji be created for this purpose. Your team will be alerted that a new reach has been made, and they will be able to utilize it.
You need to type the following after installing the Reacji Channeler from the Slack Directory and adding it to the Slack app: /reach-channeler: emoji code: channel name, and you're good to go. When someone replies to a message with the emoji you've chosen, it will instantly display on the channel you've specified.
Everyone Understands the Language
Emojis are similar to a global language that everyone understands. They founds in practically all modern apps and serve various functions. Emojis may even duplicate your messages across channels, much like in Slack. To prevent replicating too many useless messages, you should probably build a special one for this.
Did you find this article caring in learning how to remove or create a custom emoji? Did you know you could use a custom emoji as a response? Please leave your opinions in the space below.
Also Read: How To Beginning A Blog From Scratch With WordPre
Related posts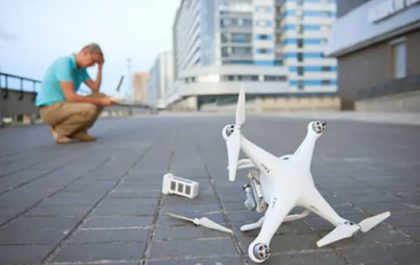 Some Useful Tips For Preventing Drone Crashes – 2023
Drone crashes can be devastating, primarily if you've invested your time and money in your drone. However, there are ways…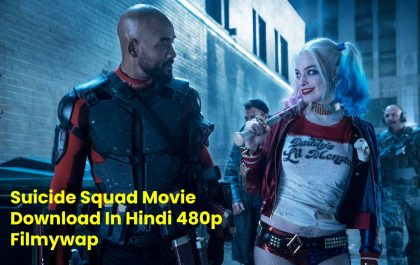 Suicide Squad Movie Download In Hindi 480p Filmywap – 2023
Introduction Suicide Squad is a 2016 American superhero movie based on the DC Comics supervillain team of the same name….